HBL :
Jubilee General Insurance and HBL have joined hands in a strategic alliance to provide a complimentary pay continuation insurance plan for HBL@work customers meeting the eligibility criteria .
The insurance provided will cover loss of cash withdrawn, valuables and personal accident insurance (terms and conditions apply).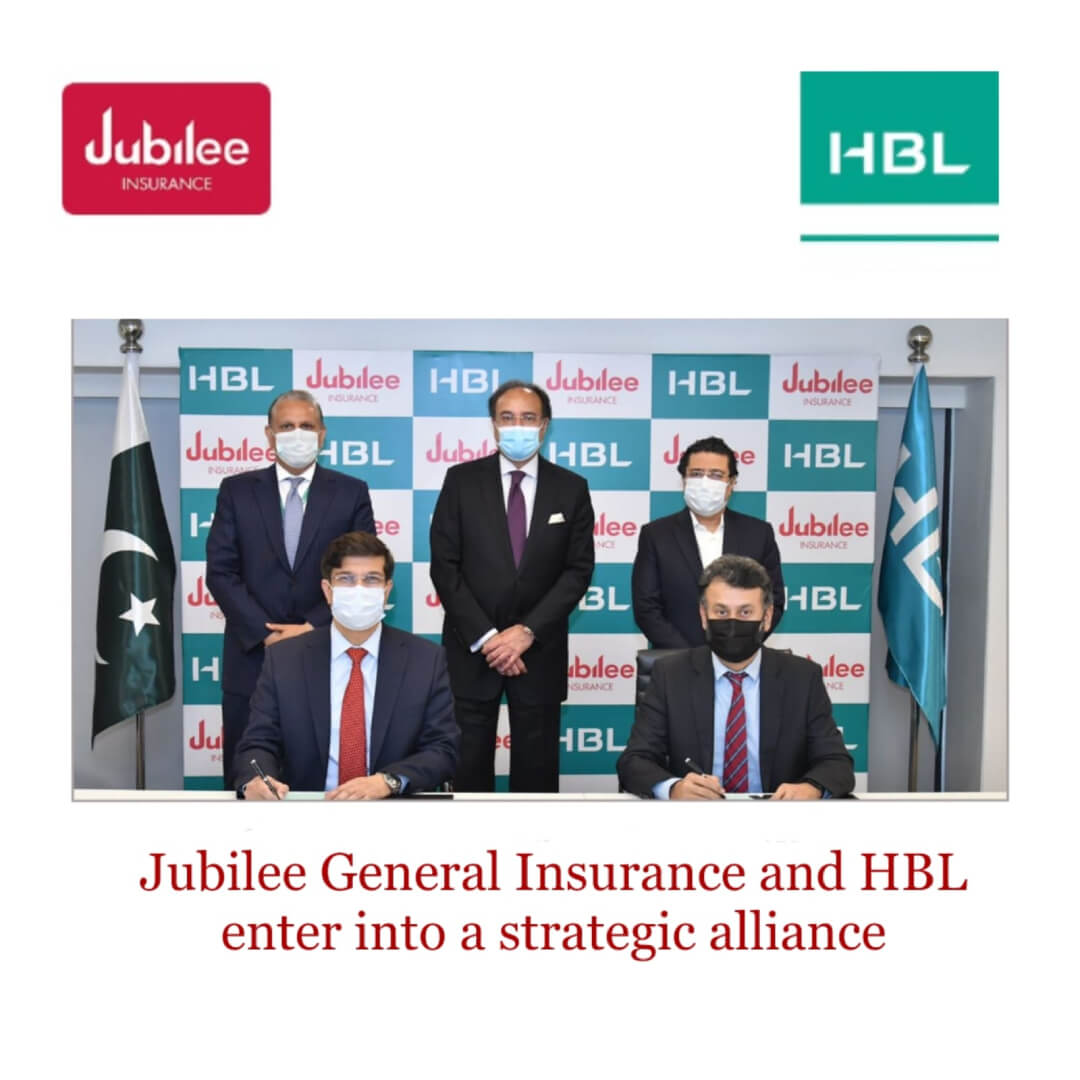 Bank Alfalah :
This collaboration will result in a convenient solution for AlfaMall customers to cover their purchases through digital takaful products.
The platform will soon be offering health, bike and other takaful products as well.
AlfaMall customers will experience a complete end to end digital journey while purchasing these takaful products with ease and peace of mind, that Jubilee strives to provide by making takaful products and affiliated services available digitally.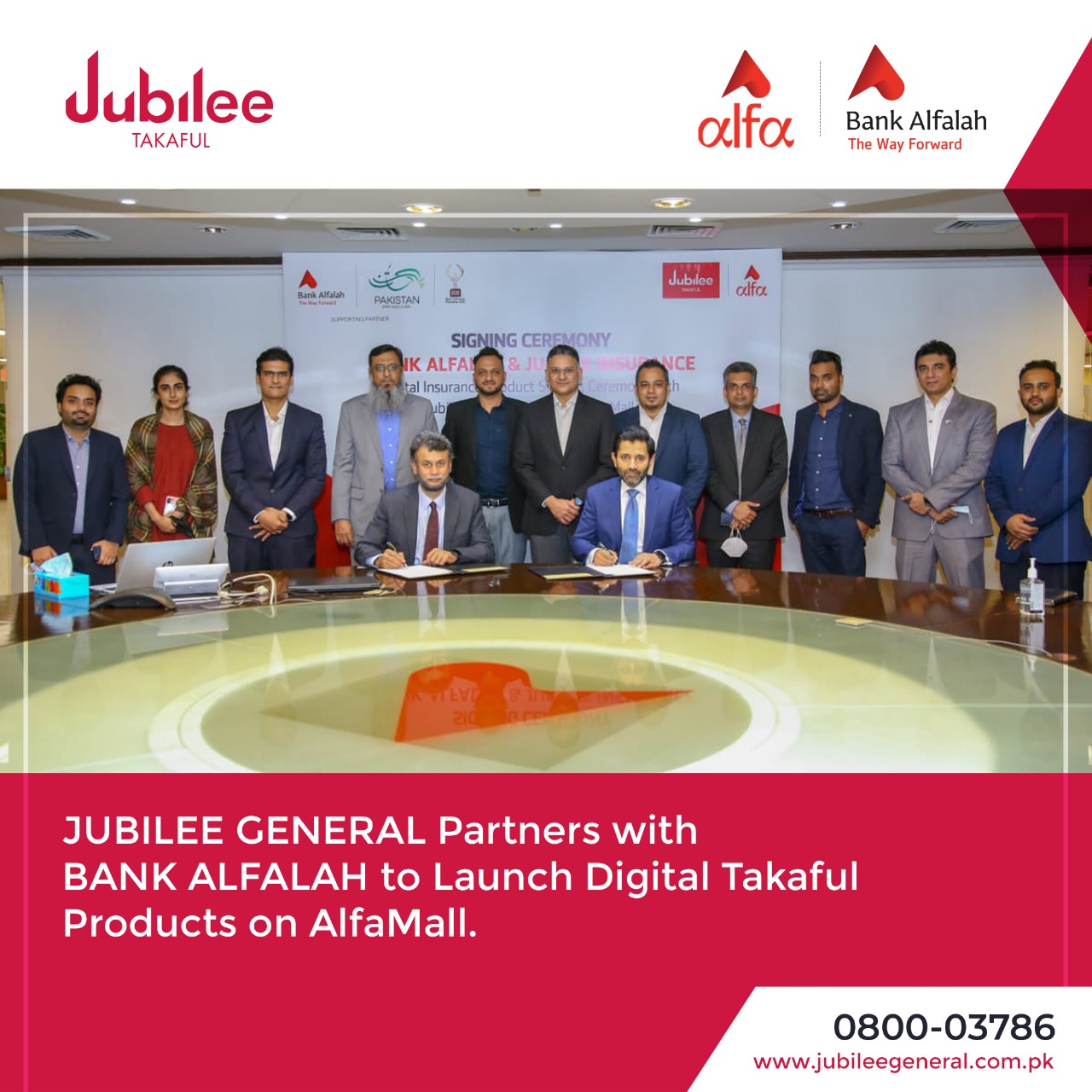 Sehat Kahani :
Jubilee General partners with Sehat Kahani to provide following health care solutions for Jubilee General's health insurance customers through Sehat Kahani mobile App and helpline:
24×7 Online Doctors.
Connect to a doctor in less than 60 seconds.
Chat, Audio, and Video-Based Consultation.
Option to avail real-time consultations as well as an appointment booking facility for future in-app consultations.
Unlimited Duration and Number of Consultations.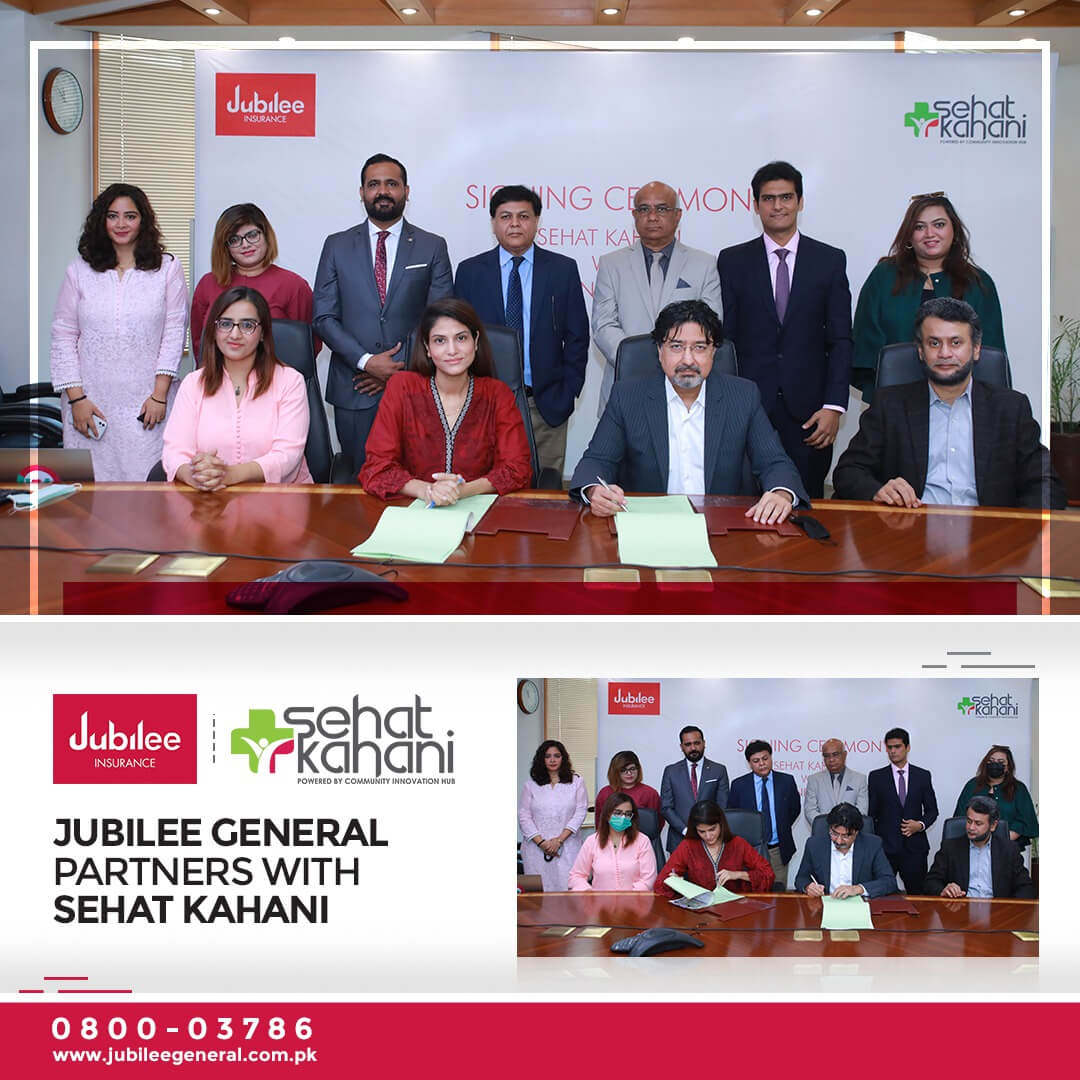 Easy Insurance :
Jubilee General is pleased to announce its partnership with EasyInsurance to offer Health, Travel, Home and Motor Insurance through their digital aggregator platform.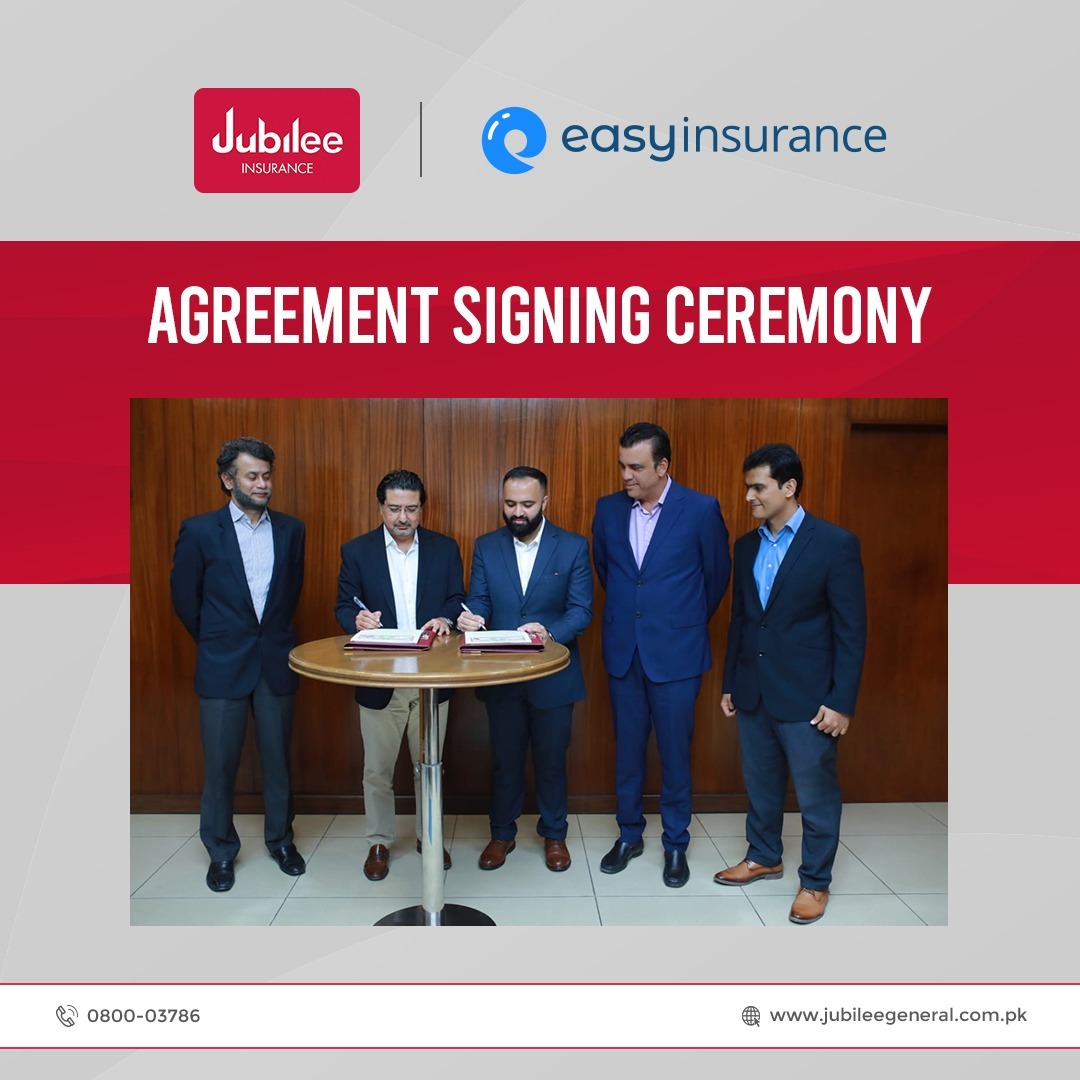 Telemart:
Jubilee General Takaful partners with Telemart as their blessed Friday event's Diamond sponsor to promote Purchased protection takaful for all electronics purchase through www.telemart.pk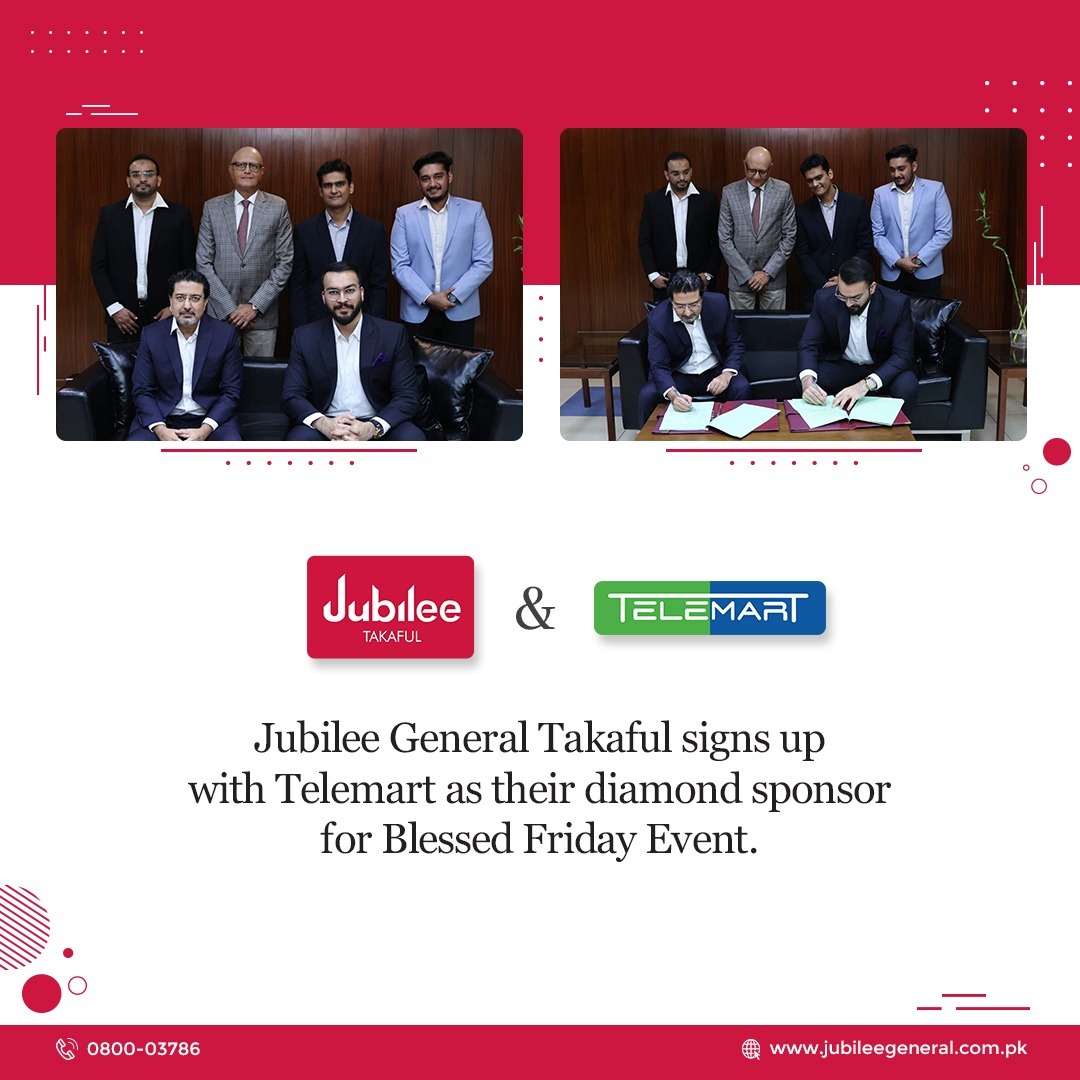 Insurance Bazaar:
Jubilee General and Insurance Bazaar have signed a partnership agreement to promote Health, Travel, Home and Motor Insurance through their digital aggregator platform.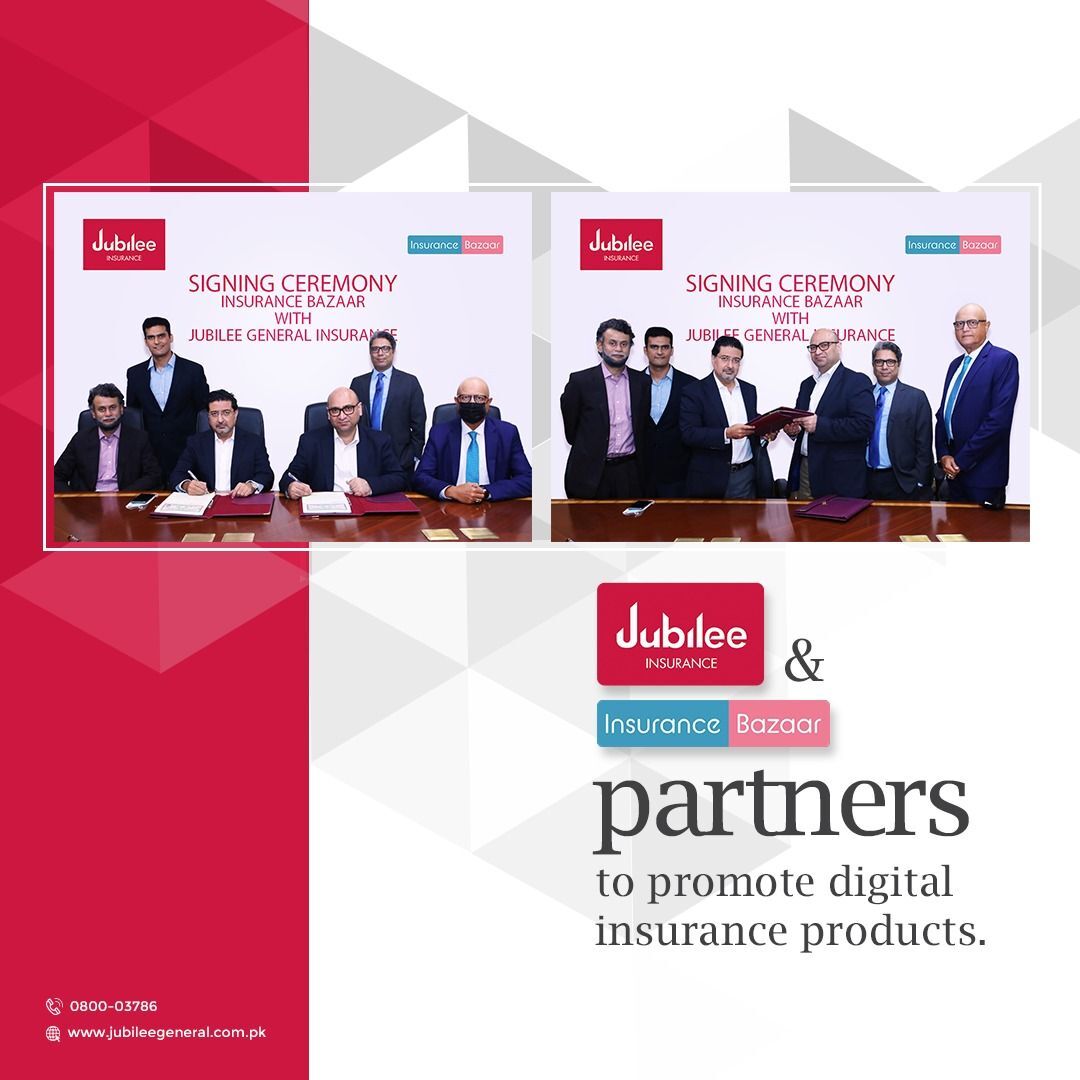 Find My Adventure:
Jubilee General and Findmyadventure have signed a collaboration agreement to offer Domestic Travel Insurance solution with their online tour booking facility on www.findmyadventure.pk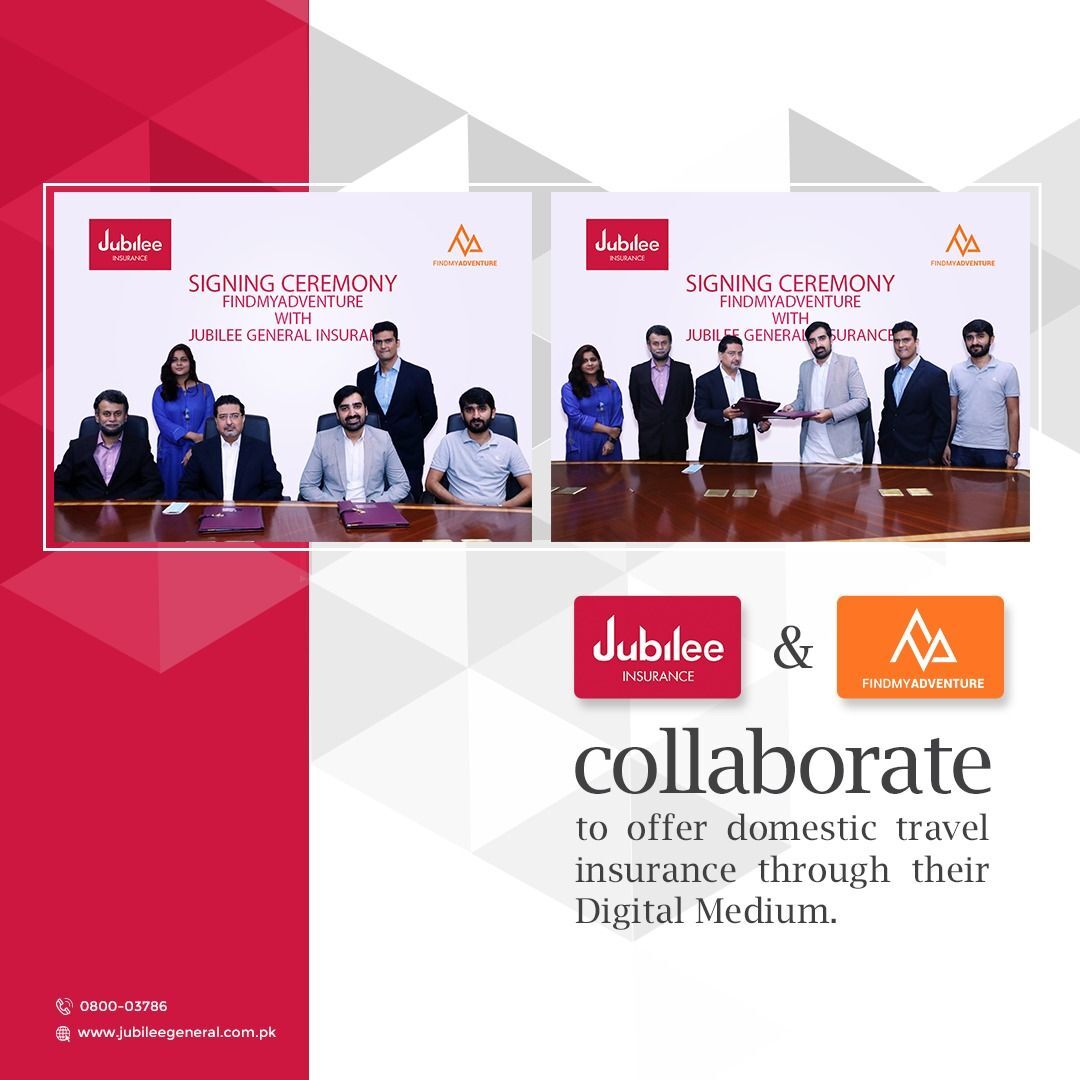 JGI signs a partnership with RING A DOCTOR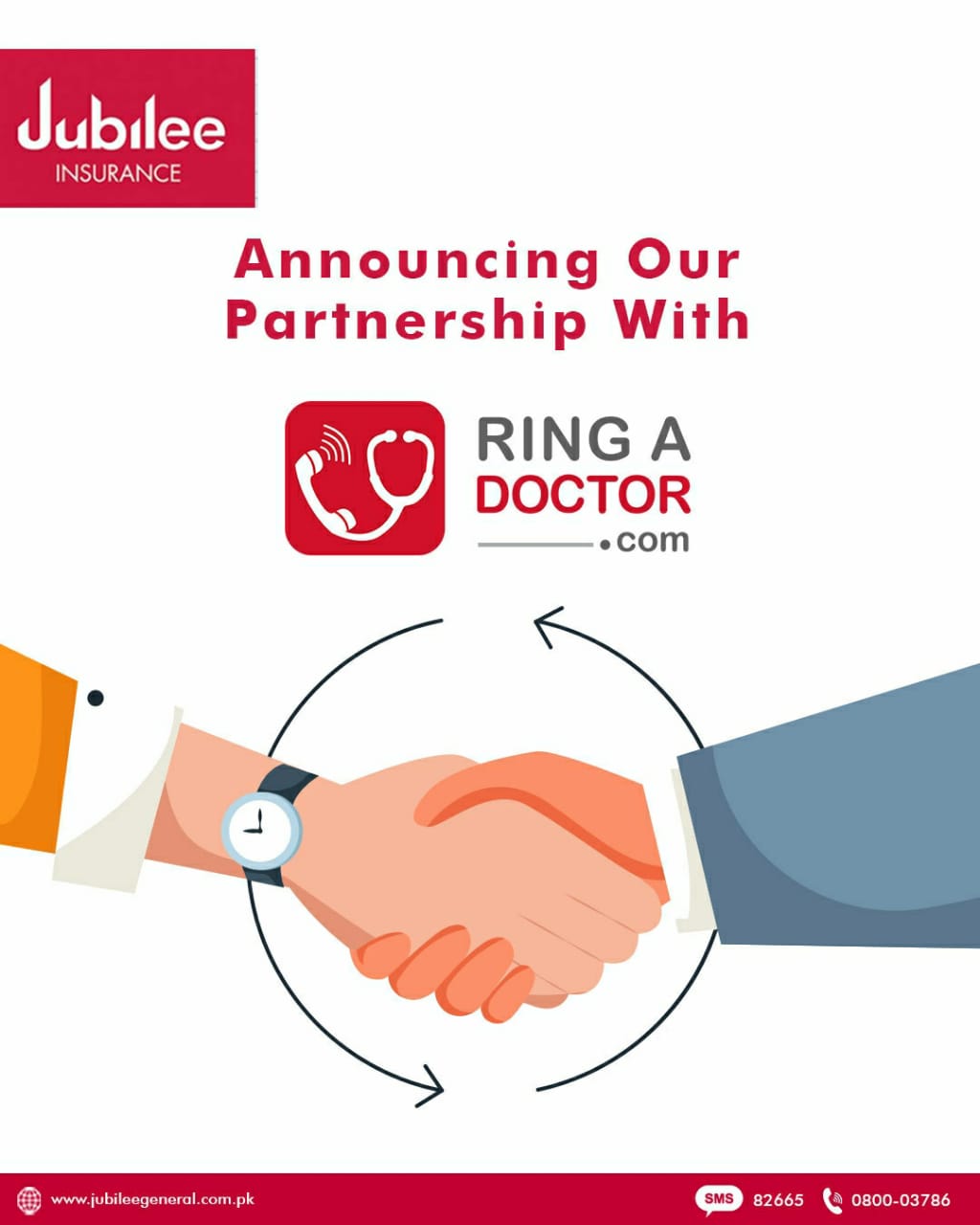 JGI signs a partnership with HUKUM JANAB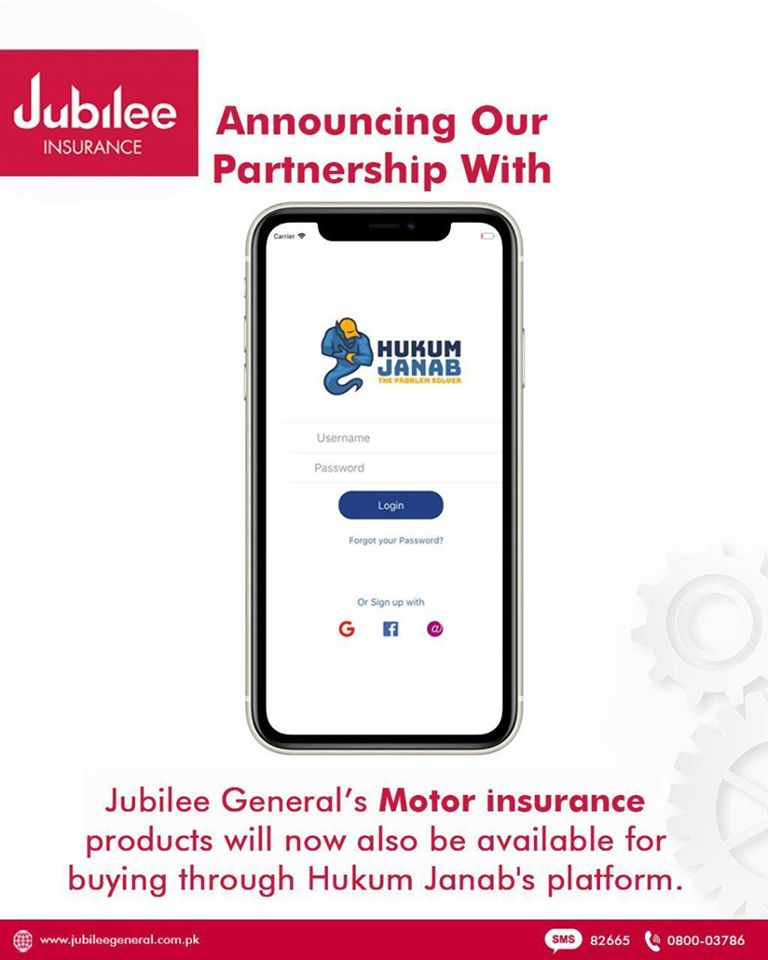 JGI signs a partnership with FIND MY ADVENTURE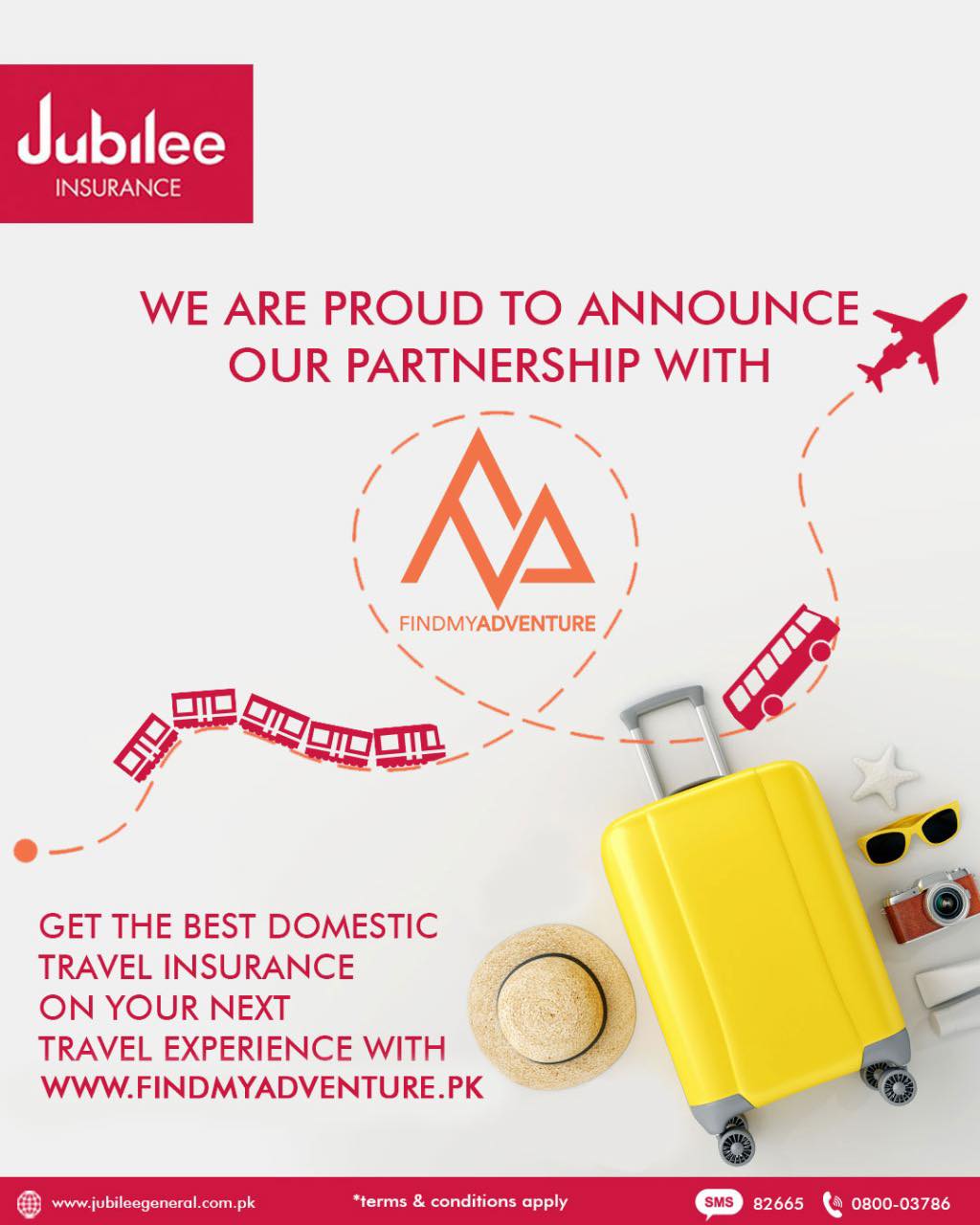 JGI signs a partnership with Checkin.pk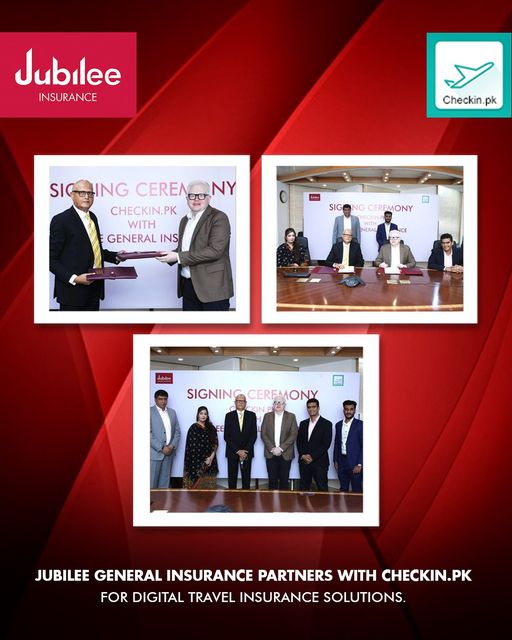 Jubilee General partners with Hifazah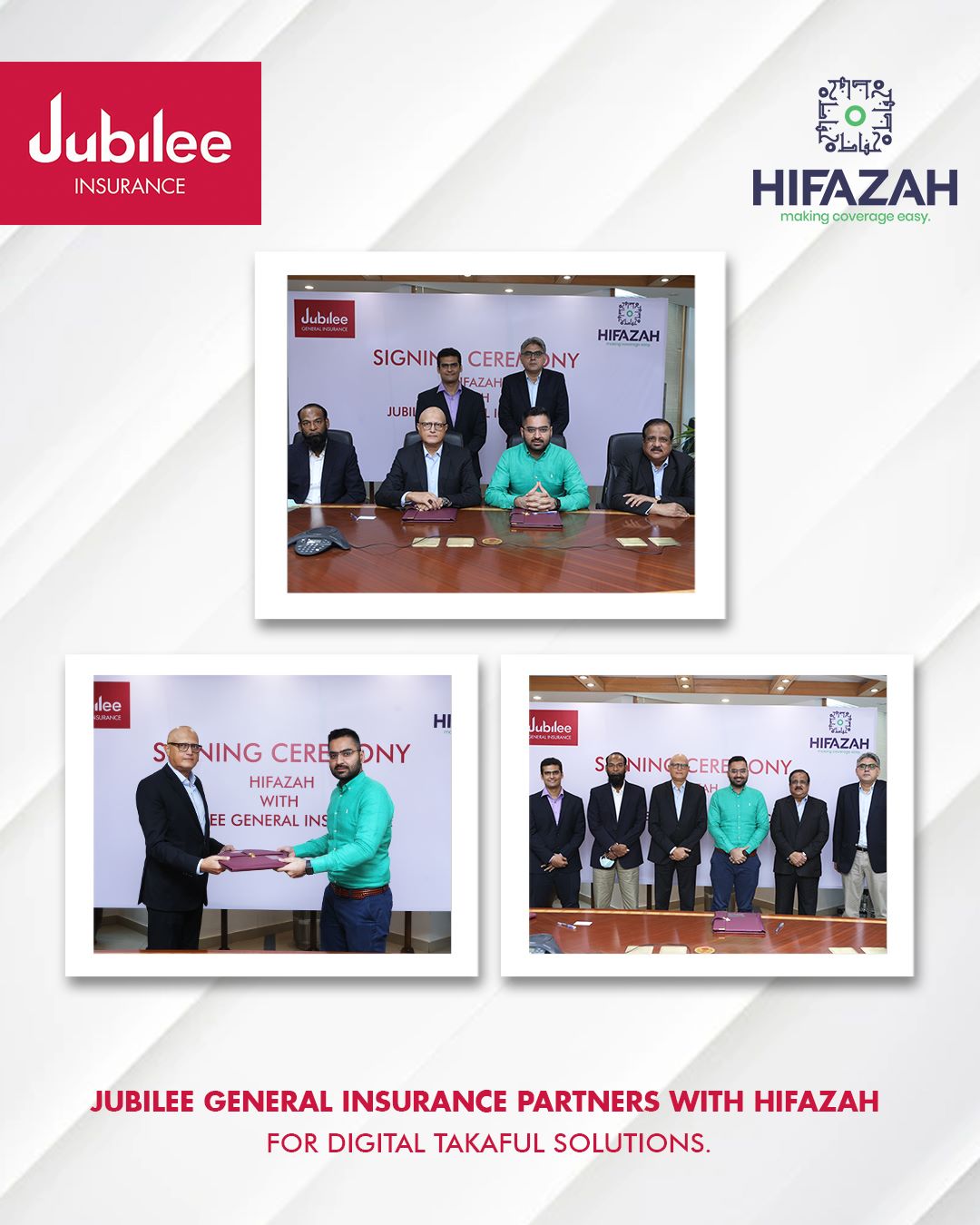 Jubilee General Insurance Partners with HukumJanab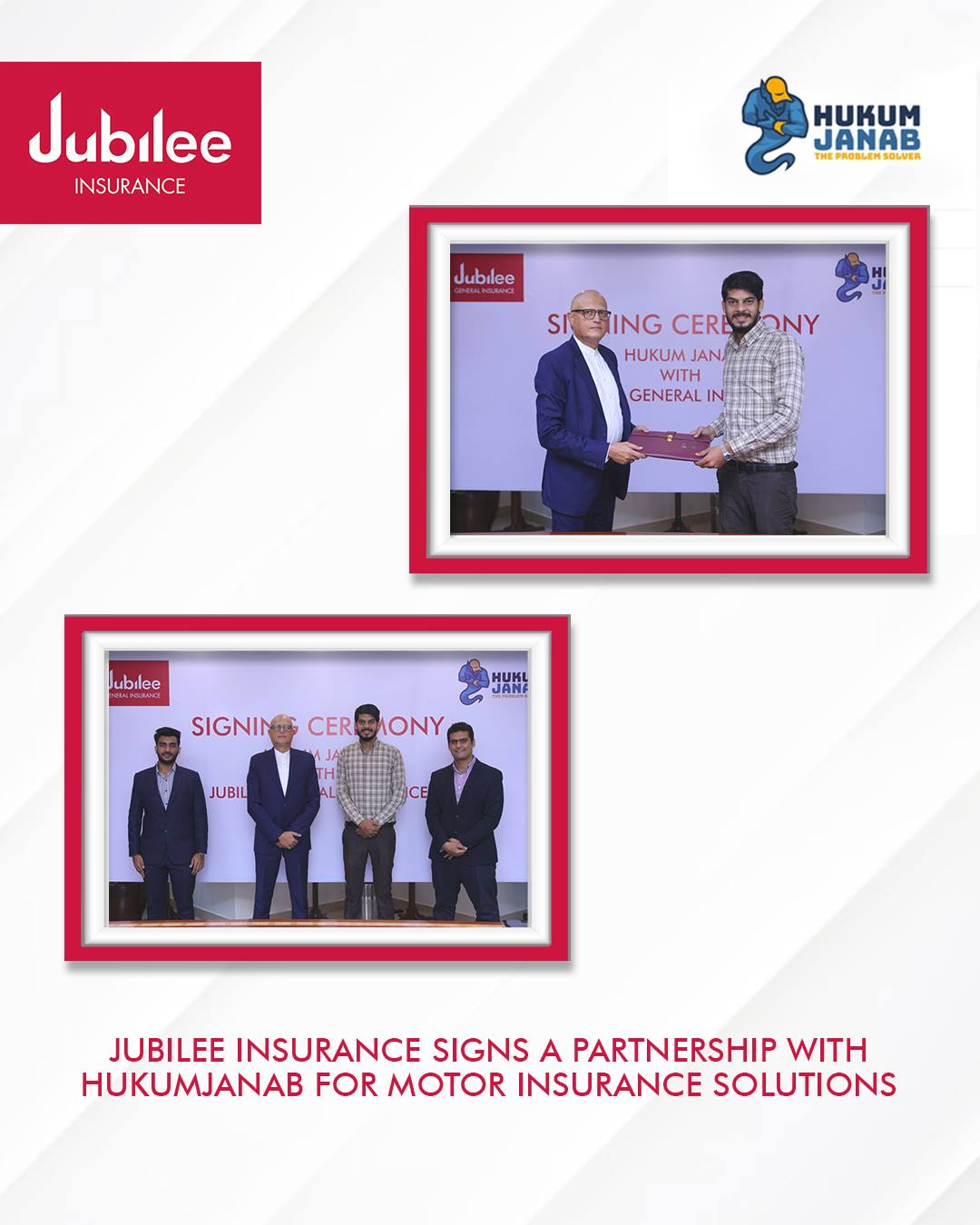 Jubilee General Insurance signs a partnership with Telemart